benefits appointments location rates studio services f.a.q. sessions pricing purchase email us men's health
swedish tandem/4hands shiatsu deep tissue sports PNFstretching body clips reflexology spa treatments
guestbook comments revealed your first massage human anatomy and physiology expose yourself
traduction, Übersetzung, tradução, traducción, перевод, vertaling, μετάφραση


voted best massage runner up

"Hey, guys....
Great website & very inviting set-up at your studio.
The site is really intelligent: look forward
to booking an appointment....."
I just wanted to let yo know that your website is one
the best that I have seen, It is informative, and well
put together and makes me want to come to Houston
today and get a massage. I will make an appointment
for the next time I am in Houston.

P

"I had my first four hand massage ever with you last week and it was great.
It was a different feeling experiencing four hands at work at the same time -
soothing, sensual, stimulating etc. I plan to be back asap."

"A few more comments. Your website gets better and better.
The page on different massage types was educational.
The FAQs page was informative. Looking at the pictures reminds me
of the great massage I had and makes me look forward to the next.
I will be interested to see the results of your survey.
I have been a big fan of four handed massages for many years now.
I do not get massaged as often as I would like as I live in San Antonio
and there is not much availability here for massage work as in Austin
and Houston. I would love to make an appointment sometime when I
can come down and spend the weekend as it is a long drive for me.
I look forward to getting massaged by the two of you very soon.
Do you know of any inexpensive motels in the area as I am not
familiar with the area at all.

thank you,
J"


"I got a massage from Estevan last night (11-18-01) 8-9:30pm.
I really enjoyed the session. It was definitely the best massage
I have received up to now. I especially like the fact that he massaged
my whole body and felt like he was comfortable doing that which in turn
made me feel more relaxed. Other therapist I have been to seem to avoid
(or just lightly massage) the butt muscles. Thanks for the great massage!"

"Just to say it's nice to see the website back up, and that it looks great.
And also to say that it was a great massage on Monday, Jeff.
You guys really are good. I look forward to my next visit."
"Hi again, hope I'm still in the running for that free 60-minute 4-handed relaxing massage (smile)
I saw your ad in the Houston press can't get it out here on 1960 & Vet memorial Dr.
So I looked for it on the internet. Who ever you got to make your web site,
did an outstanding job. Q&A are easy to understand, thanks for replying back. R"

"You have a great site.
I am interested in your tandem sessions."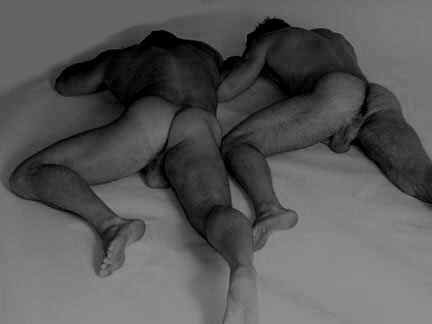 voted best massage runner up

anti-oxidants building blocks what men should know
stress management detoxification men's health water energy

We Appreciate all of Your Comments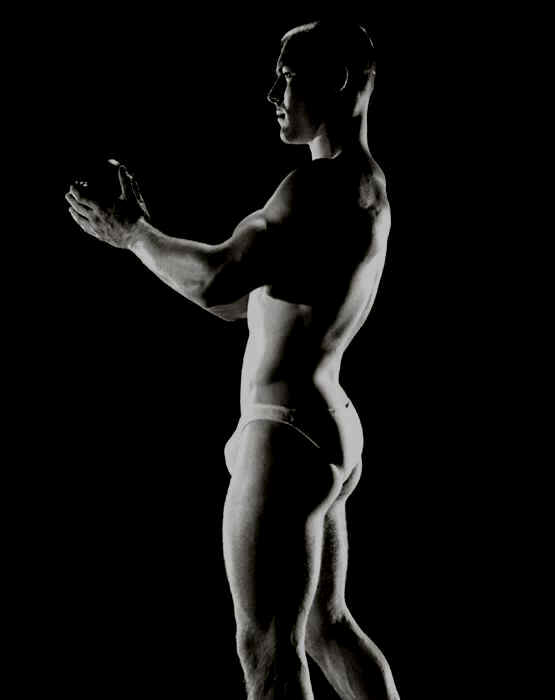 "Hello gentlemen, my name is C. and I work for Hotel
"x". I am responsible setting up special guest services for the
hotel and I have heard wonderful things about your company!
We are opening our newest hotel in Houston on April 2nd, and I
would like to be able to refer our gentlemen hotel guest to you.
Thank you, C."

I just had my first full body massage today...it was a great experience,
and Estevan was completely professional and answered all of my
questions. The studio was very comfortable and relaxing...
I will be back, and I would highly recommend a massage for anybody!

"My name is T.
I am a 45yo mwm from the Chicago area.

A while back, I was browsing the internet searching for someone to give my
wife a special massage on our anniversary. It was then that I happened
across your web pages. I very much enjoyed your site and found it to be very
informative. I read about your tandem massage and thought how wonderful it
would be to experience such a massage in an all male environment. I thought
about writing to see if you knew of anyone in my area that offered that
service, but elected not too. I have had two professional massages in my
life. One was given by a man and the other by a woman. During both massages
I was completely nude, but my mid section was covered with a towel during
the entire massage. Last week it was brought up that I might have to go to
Houston on business for a couple of days in March. It didn't take long for
me to remember about your services, so I thought I would write. Below are a
few questions that I would greatly appreciate you taking the time to answer.

"Estevan & Jeff: thanks for a great massage yesterday.
I very much enjoyed it. You work well as a team with
both complimentary & contrasting styles & techniques.
Your massage studio was very very confortable.

I will contact you next time I am back in Houston on
business."
B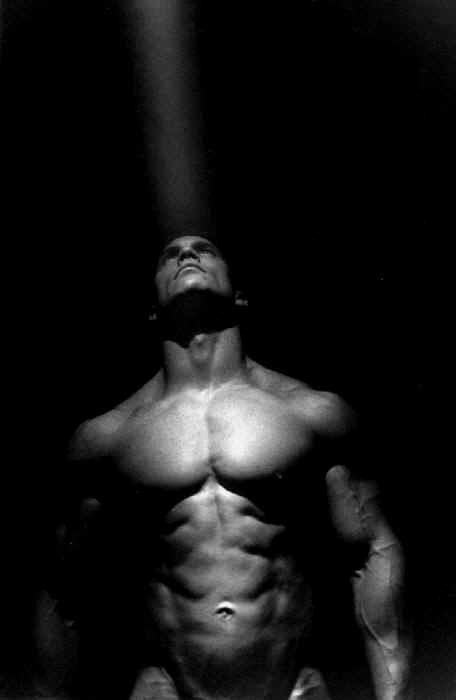 1) Do you still offer your tandem massage service? While browsing I have
come across many websites where the company was no longer in business,
or no longer provided the services that they offered. I think I would be
interested in the 1 hour tandem session I read about.
2) I will probably be flying to Houston on March 18th, Monday morning, and
would be leaving sometime on Wednesday. Do you think you would be available
early Monday evening?
3) It has been several years since I have been to Houston, but in the past I
flew into Hobby Airport and stayed at the Holiday INN Express out by the
airport. How far is that from your studio?
4) Is your studio in a business or residential part of town? Do one or both
of you reside in the studio?
5) I think I would like to have a towel over my mid section for the first
few minutes of the massage. Then after I relax and feel comfortable the
towel could be removed. Once the towel is removed, is touching or massaging
the genitals part of the massage? It does not matter if the answer is yes or
no, I would just feel more comfortable knowing in advance.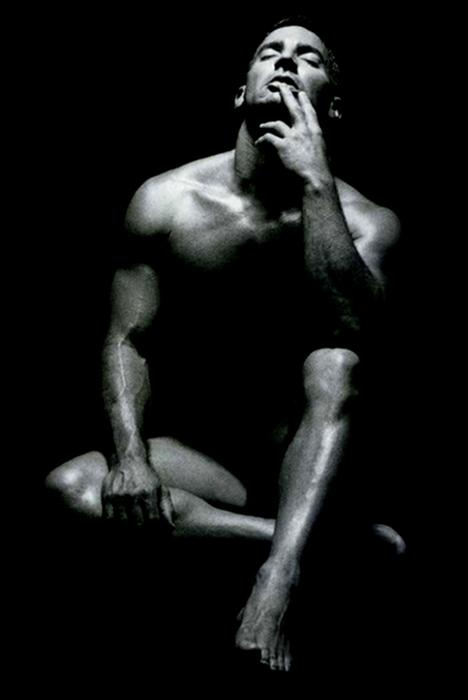 I can not think of any other questions right now. If there are other
questions I should be asking, or if there is something more you think I
should know about your services, please tell me. Also feel free to ask me
anything you would like to know. I hope to hear back from you soon.
Thank you.

Sincerely,
T "

What to say..............?
Estevan has the hands of a GOD....(and the voice of an Angel)

He makes you feel at ease no matter what your body "type" may be.
My first visit.(02-02)I was a bit trepidatious at the beginning.
(being "naked" in a strange house) But, as the music and the scent
of candles surround you, and the touch of warm, experienced, hands
caress those weary muscles, you somehow forget EVERYTHING!
Before you know it, your time is up, and you long for your next
appointment............
Try getting a massage like this anywhere else!!
Thanks You guys!
"that-tall-skinny-hairy-guy"


Hello gentlemen,
Great informative and beautiful site.

I am a massage therapist in WA state and was doing research on massage
modalities for a class I am putting together when, wha-la a site with what I was looking for.
You have very beneficial information for people interested in understanding their choices in
bodywork modalities. I would like some input on how you compiled your modalities section
and would love to use some of the information in my class if this is okay with you.
I have noticed a few modalities that are common here that were not mentioned, would you
like me to send information to you when I write something up?

T.

"Very nice site guys.
I used to have massage quite often in Arizona before moving to Houston.
If your massage is anything like your site, I can guess that I won't be disappointed,
and I look forward to treating myself in the near future.
One final thing... would you please consider posting how to get to the studio?
I am new to Houston and don't know the roads that well.
Thank You and have a great night!"
J"










Hi,
We have posted a new review on your massagem4m.com ad, at
http://www.massagem4m.com/city.cfm?start=7&page_no=2&cityid=21
Thanks for providing an excellent service! the massagem4m.com team




Hello...I get massages frequently. I see that eventually I'll have to experience y'all's touch.
Regardless of when that happens, I have to say your web page is a work of art. Very well put together.
It was a pleasure looking through it.

I wanted to let you know how great I feel since my massage two days ago. I have had other professional massages before, but you really did a great job and I wanted to let you know I appreciated the extra effort and attention you provided. My neck has been pain free for two days now. I know it will tighten up again and it will be too bad I will not be in your area when that occurs. I definitely will look you up next time I am in the Houston area.
I am a very stressed individual right now due to the merger. Your work really is appreciated.
R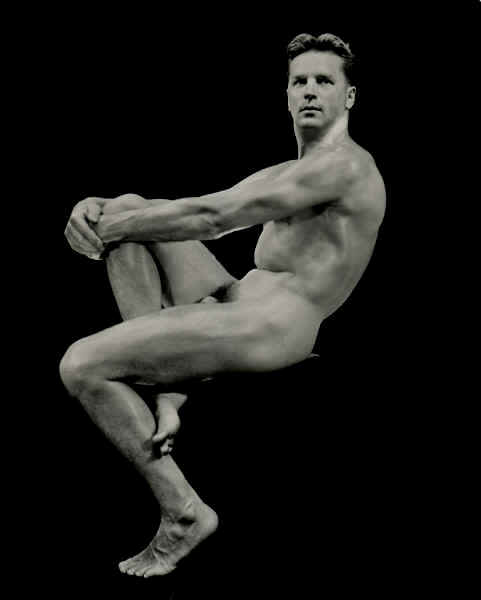 "Great website, very professional, and very educational!!
Thanks for doing a great site for the community"

Guys, thanks for a great massage yesterday! That was a special treat I've been promising myself for a long time and you guys made it great! Your tandem technique and positive/helpful attitude throughout the session allowed me to truly relax and feel at home. I WILL be back!

I also got your news letter - VERY nice! Keep up the good work and I'll plan to see you again sometime soon! You guys are a true hidden treasure and a unique "find" in Houston!

Many thanks!
Thanks for the great massage last night. I was a bit nervous, but you made me feel at ease. I hope my erection was not offensive, it was unexpected.
I am very relaxed and the stress in my neck and head is gone. I will definitely book with you and/or Estevan again.




Thanks again for a wonderful massage. It truly surpassed any other in the past. Your fingers are like magic and it is quite obvious that you are experienced with a person's body. It was greatly appreciated on my end. I hope on yours as well.

J


Beautiful, informative, professional and sensual site! Can't wait for my first tandem massage! I'm calling soon! I especially relate to the comments about men being "touch starved!" That's why I'll be there!!! Soon!

I had an hour and a half massage by Estevan.
I don't know how he did it but it was a full body
in that short of time. I felt totally relaxed and
didn't want to get up when it was over.
Thanks for the massage.
B.
The massage was amazing and just as wonderful as I had hoped for.
Thanks again,
J
Just to let you know - that I really enjoyed the
massage the other night. I have had quite a few
massages over the years and this was truly one of the
best.

Your service is very unusual. This is the first time
that I have had a massage by a male (let alone two). I
was a bit apprehensive at first, however you guys made
me feel right at home. I found the experience was
somewhat liberating and, I left feeling very relaxed.

I look forward to making an appointment again with you
in the near future. You service and studio are both
first class!
Thanks,
M

I very much enjoyed your web site. The
photography and education you put into your web site
and into your work set you out head of the rest!!
I live about 100 miles from your office, but if
I my passing thru Houston, I'll have to stop in
for a Tandem massage.

Yours Professionly,
B. , RMT



benefits appointments location rates studio services f.a.q. sessions pricing purchase email us men's health
swedish tandem/4hands shiatsu deep tissue sports PNFstretching body clips reflexology spa treatments
guestbook comments revealed your first massage human anatomy and physiology expose yourself
FEEDBACK LEFT ON MASSAGE M4M
Describe your Entire Experience:
I found Jeff and Estevan's web site through MassageM4M. They responded quickly to my email and I called when I got in town to get directions. When I got there, both guys were even better looking than on their web site. Their home has a great setup for a relaxing massage, and they made me feel right at home. I've never had a tandem four-hands massage before, and it was absolutely incredible! Sometimes they'd work on different parts (for example, one on my feet, the other on my neck), and other times, they'd work in unison, with four strong hands moving up and down my legs or back. What a feeling! It was like getting a two-hour massage in just one hour. And they worked every inch of my body that needed it. One of the best massage endings I've ever had. They toweled me off afterwards and let me use the shower. I felt incredibly relaxed all over and I slept better that night than I had in weeks. I can highly recommend these guys and the tandem massage.

Describe Yourself (your own bio):
I like to get massaged every 4-6 weeks, sometimes sensual, sometimes legit. I work at a computer all day, so I build up a lot of tension in my shoulders and back.

What is your Overall Rating of this Masseur?
10

Would you Hire this Masseur again?
Yes

How Many Prior Reviews Have You Written?
0

FEEDBACK LEFT ON massageM4M


What a great team and an AMAZING massage!! They made me feel welcome from the moment I arrived. We chatted for a few moments discussed the massage and my general health, they offered me something to drink and then excused themselves while I got undressed and on to the table. They both use the perfect pressure and they don't neglect anything from toes to head. This was by far, one of the best massages I've ever had. Their studio was spotless and pleasant with a comfortable atmosphere and has an overall warmth and charm. If you want to treat yourself to an incredible experience - these are your guys, I would have to say its one of the best I have EVER gotten. They have a very professional technique that is sure to please. I would recommend both of them highly and I am looking forward to getting a tandem massage again and again.

Describe Yourself (your own bio):
I'm a masculine professional in my mid 30's. I've had a couple of massages before - but this is the best!

What is your Overall Rating of this Masseur?
10

Would you Hire this Masseur again?
yes

How Many Prior Reviews Have You Written?
0

FEEDBACK LEFT ON MASSAGE M4M

Quick response to my email, confirming the appointment. I felt more relaxed as soon as these two beautiful men welcomed me into their attractively laid out home. My first tandem massage--can't imagine anyone doing it better. Incredible foot massage was a large part of it. Estevan and Jeff have a great sense of rhythm and coordinate their moves like expert musicians. Just the right distribution of attention to each area over the 45 minute session. I've felt great for all 5 days since the massage.

Guys,

I just wanted to say thanks for keeping me on your newsletter mailing list! Although I moved from Houston in 2003, the sessions I had with you guys remain very fresh in my mind and set the GOLD STANDARD for what I expect from a massage experience, especially a 4 hand massage! I still vividly recall the professional, caring and sensual experience I received and have been trying to repeat it ever since my move!

You guys are great and will always be remembered fondly! You are THE BEST, and I look forward to receiving your newletter, learning more each time, and enjoying the beautiful format, pics, and articles!

If / when I'm in Houston again, you can be assured that my first item of business will be to book some time with you guys!

All the best and keep up the GREAT website and newsletter!!!!

J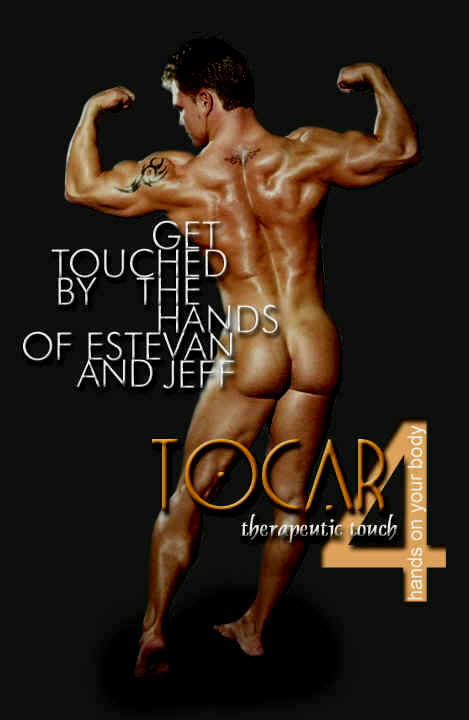 Your website is incredible!! I'll be visiting Houston the second weekend in July and am very interested in receiving a massage; preferrably tandem. I've only received a few massages before and all of them draped. I would like to be nude but am concerned about getting a hard-on. I'm assuming it happens a lot and is no big deal, but I did want to mention concern. I have no real concern for it but just want to be sure it would be ok with you. I'm a married guy and would just like to be rubbed down by two sets of strong hands. I'll probably give you a call sometime soon to ask anything more specific. G

benefits appointments location rates studio services f.a.q. sessions pricing purchase email us men's health
swedish tandem/4hands shiatsu deep tissue sports PNFstretching body clips reflexology spa treatments
guestbook comments revealed your first massage human anatomy and physiology expose yourself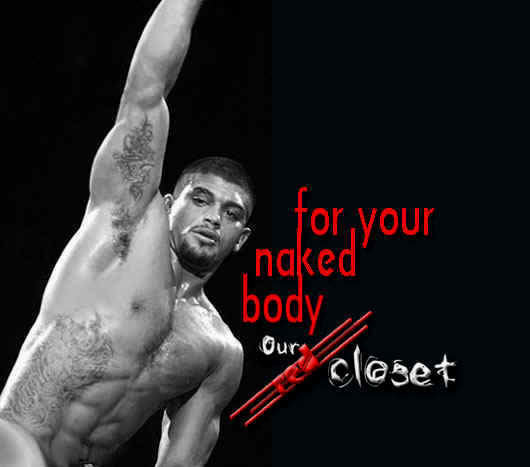 Visit Our Red Closet today!