traduction, Übersetzung, tradução, traducción, перевод, vertaling, μετάφραση comments revealed couples massage
benefits appointments location rates studio services f.a.q. sessions pricing purchase email us your first massage
swedish tandem/4hands shiatsu deep tissue sports PNFstretching body clips spa treatments este site en espanol
human anatomy and physiology our store men's health visiting Houston
exchange links couples massage workshop

guestbook expose yourself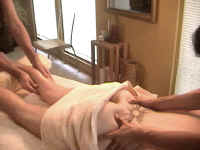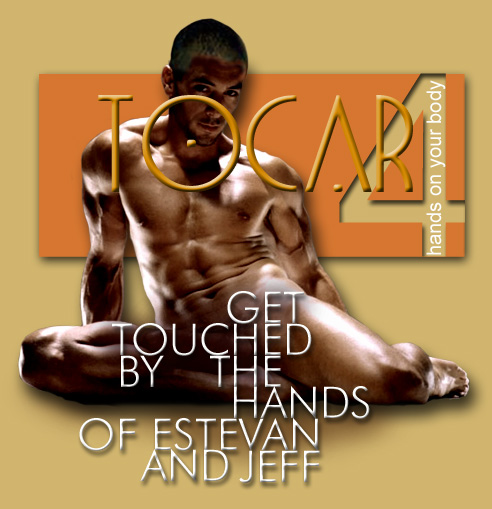 A 4 handed Tandem Massage
in our Heights Studio AV

view a tandem session
aa exchange links
my first massage
rates


a
a
4 Hands are Better than 2
Massage can be wonderful with 2 hands.
imagine two Therapists with 4 hands working
on you at the same time. That is even better!
These session are very stimulating
and can be quite intense. We offer 45,
60, and 75 minute sessions. They are only available
in our Heights Studio. Advance notice for your
Tandem Session appointment is highly advisable to
guarantee the time of day you desire.
a


Call 713 802 0439 for your appointment

4 Hands are Better than 2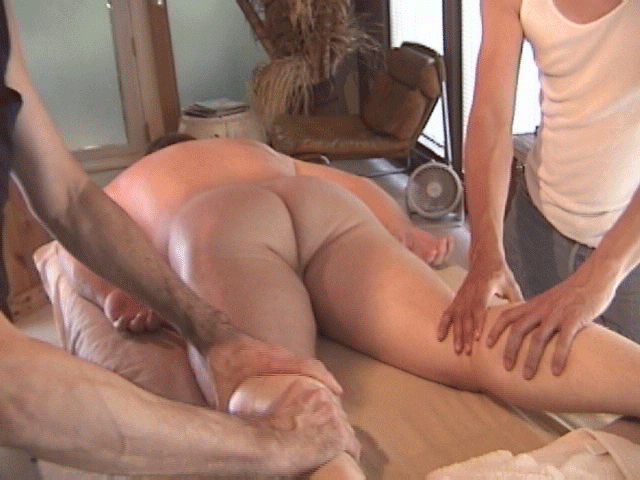 The most frequent question asked is what is a 4 hand or
Tandem Massage. Basically it is a Swedish Massage
performed by 2 Massage Therapists working together
doubling the amount of muscle being massaged. Jeff
and Estevan have developed a Tandem or 4 handed
Massage technique that is very invigorating.
Much of the Massage is in synchronized movement,
however not all of the Session is in sync. . . . .
aa

It's by far the most popular, our four-handed tandem massage . . .
a sensory experience like none you have ever experienced before,
but not for the timid at heart! It's bold, invigorating, and can be quite sensual.

No words can describe the sensation you will feel by experiencing our skilled,
and gifted hands caressing your body in unison . . . . . . .
it starts with hot professional massage oil being glided over your undraped skin.
Soft music sets the tone for your senses. Your body will seem weightless lying
on our heated, extra padded soft table. As your breathing changes, you might let out
a sigh or soft moan, indicating how good it feels. A series of long strokes will relieve
tension from the muscles coupled with sensory light feather strokes to tantalize every
nerve ending in your being . . . a pampering like no other by two masculine men, all the
while you are drifting into a deep state of relaxation -- a break from the stresses of life.
Some have describe it as an "out of body experience" like nothing they have ever felt.

Our 45-minute session is like getting an hour and a half massage, being refreshed in record
time and freeing up your day to get your other tasks accomplished. Don't you deserve one today?
Make an appointment by calling us at 713 802 0439 or online on the appointment page.

massage rates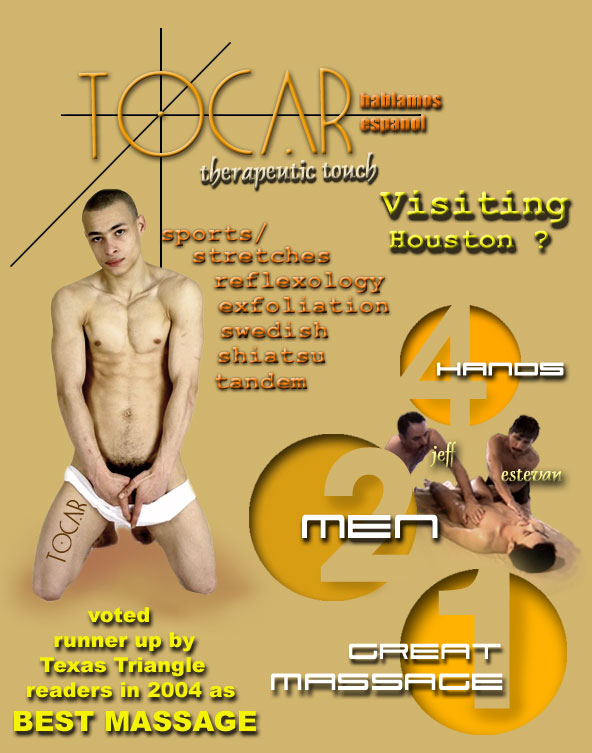 The way to know what it is all about is to experience a Tandem Massage for yourself ! !
The feet, the back, and the head, face, and scalp are areas that are not Massaged
in Tandem. These areas are each done separately by one Therapist, while another area
is massaged by the other Therapist at the same time. For example your feet would be
massaged at the same time that your back is being massaged. Your arms, legs, gluts,
and hands are massaged by both Therapists, one Therapist on each leg, glut, arm, and
hand at the same time. It is very difficult to explain the experience and sensation of a
Tandem or 4 hand Massage.



We offer three different Sessions , 45 minutes, 60 minutes, and 75 minutes.
A 45 minute Session is the equivalent of a one and a half Hour
Massage Session by a single Therapist.
An Hour Massage Session is equivalent to 2 Hours of Massage,
and a 75 minute Tandem Session is equivalent to two and a half Hours of Massage
by a single Massage Therapist.
We are the most experience at Tandem Massage and Probably the best in Houston !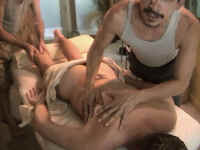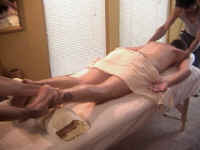 view a tandem session swedish sports/PNF shiatsu
requirements for Massage Therapists by State





Powerful Web Hosting By: CWIhosting.com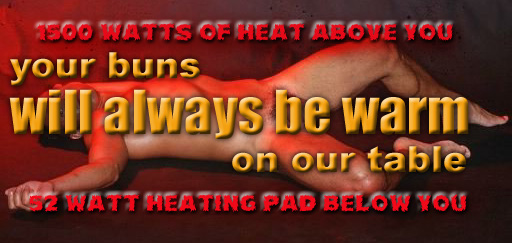 Houston Massage, Male Massage , massage for men, Houston massage therapist, Massage by men, Tandem massage, 4 handed massage,
benefits appointments location rates studio services f.a.q. sessions pricing purchase email us body clips
swedish tandem/4hands shiatsu deep tissue sports PNFstretching spa treatments couples massage
guestbook comments revealed your first massage human anatomy and physiology our store visiting Houston
exchange links couples massage workshop
expose yourself este site en espanol men's health




Visit Our Red Closet today!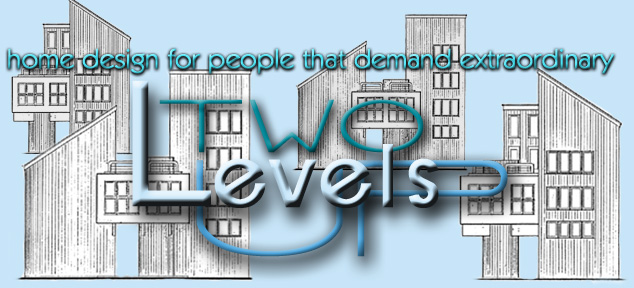 We are two male Massage Therapist in the Heights of Houston Texas. We provide Swedish Massage, Tandem massage / 4 handed Massage, Shiatsu, Sports Massage / PNF Stretches for men. We are both Male Register Massage Therapist offering our services in Houston Texas. Our comfortable and inviting Studio in located in the Heights of Houston Texas. We are located close to downtown, Montrose, the Medical Center, and the Galleria areas. Houston Texas massage for men. Tandem massage for men. Male massage therapist. Massage for men by 2 men. Massage for men by 2 males. Houston Texas male massage. Houston massage. Couples massage training sessions. Massage workshop. Learn Swedish massage technique with our massage workshops.