traduction, Übersetzung, tradução, traducción, перевод, vertaling, μετάφραση visiting Houston
benefits appointments location rates studio services f.a.q. sessions pricing purchase our e-magazine

swedish tandem/4hands shiatsu deep tissue sports PNFstretching body clips email us our store men's health

a
a
a
a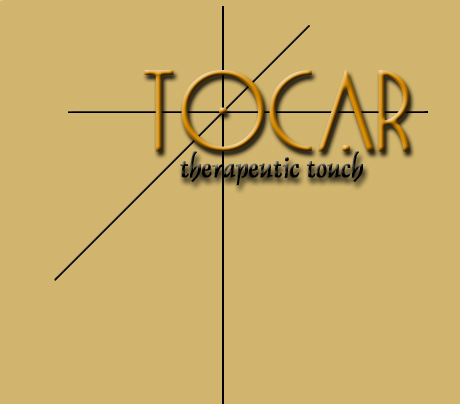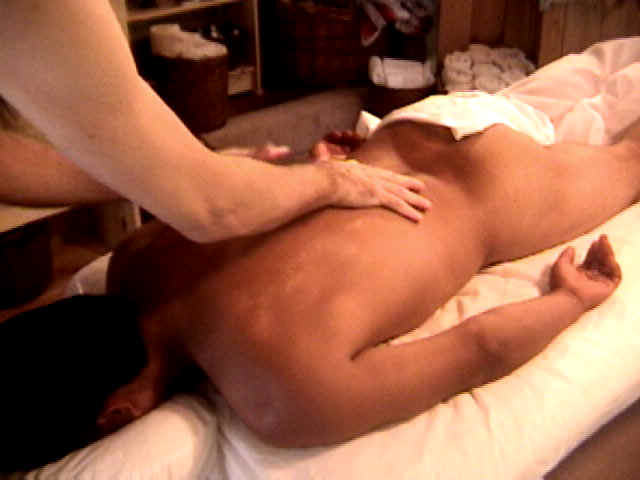 Most common massage style and often requested.
The most familiar with clients. Swedish Massage
often called Classic European Massage is
generally done with the aid of oils and incorporates
long, smooth, slow strokes creating a very relaxing
experience. Kneading, friction, compression,
percussion, vibration, and stroking are all used
in Swedish Massage. Muscles are worked until
totally relaxed.
Swedish Massage is one of the most well-known
and widely practiced massage / bodywork techniques.
This vigorous system of treatment provides generalized
relaxation, increased cell nutrition and improved
circulation, which may reduce swelling and speed
healing from injury, lower blood pressure, reduce
stress and enhance the client's overall state of health.
We offer this Massage Modality to our Clients in
60 minute and 90 minute Sessions. The style and
techniques of both Estevans and Jeffs Swedish
Massage differ from each others.
a
a
TECHNIQUES OF SWEDISH MASSAGE
Effleurage:
Stroking movement in which the hands glide with long even strokes
over the body surfaces. Strokes are in the direction of the heart which
helps push along the flow of blood and lymph.
Friction:
Compression movement performed with the thumb, fingertips, or the
palm of the hand and in circular motion. Helpful in limbering joints,
tendons and muscles.
Petrissage:
A compression movement using kneading, pressing, twisting, and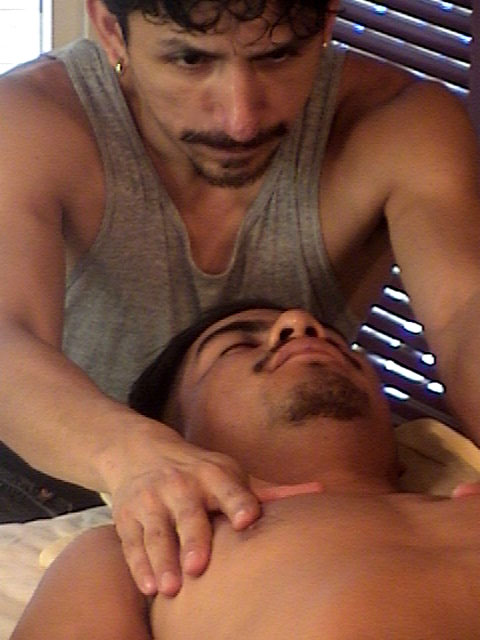 squeezing muscle tissue creating a pumping action that forces the
veneous blood and lymph onward and brings a fresh supply of blood
to the muscle.
Tapotement:
Types of percussion movement that include quick
strikes made with the hands or fingertips:
HACKING:
Using the heel or ulnar border of the hand, it is
used on muscles around nerve centers.
TAPPING:
Using fingertips, with light to brisk movements.
CLAPPING:
Slapping, cupping performed with the palms or
the flat surfaces of the hands and fingers.
BEATING:
Performed with a clenched hand, generally used
on the buttocks and lower extremities.
Vibration:
A continuous trembling, pressing movement
made with the hands or fingers.
Other Movements:
The following are variations in therapeutic movement:
ROLLING:
Tissue and muscles are compressed and twisted
firmly against the bone.
CHUCKING:
Flesh is moved firmly up and down along the bone
while the other hand steadies the limb.
WRINGING:
Flesh is twisted in opposite directions.
STRETCHES:
Basic stretching methods to improve range of motion.







traduction, Übersetzung, tradução, traducción, перевод, vertaling, μετάφραση visiting Houston
benefits appointments location rates studio services f.a.q. sessions pricing purchase
swedish tandem/4hands shiatsu deep tissue sports PNFstretching body clips email us our store
guestbook comments revealed your first massage human anatomy and physiology our e-magazine

exchange links couples massage workshop
expose yourself este site en espanol men's health